Toulám se ulicemi v jedné z těch klidnějších částí Melbourne a zahlédnu ceduli, která láká na čepovaného Kozla. Zvědavost (a žízeň) mě donutí jít blíž a prozkoumat, kdo může zrovna tady prodávat české pivo. Nakouknu dovnitř skrz zamčenou mříž, kde visí česká vlajka, a pak si všimnu nápisu "Sokol". Jenže to vypadá, jakoby sem žádný Čech už dlouho nevkročil – na nástěnce visí jen měsíc stará pozvánka na tango a rozvrh lekcí salsy. Nedá mi to a začnu se pídit po tom, co se za tím vším skrývá.
Googluju, ptám se, obvolávám, až se dostanu k několika Čechoaustralanům. Boris do Austrálie emigroval, paní Věra se v Česku ani nenarodila, ale přesto o něm mluví s láskou. Zuzana se v Melbourne zamilovala, a následně tu založila českou školu, aby i její děti znaly své kořeny. Jsou všichni větší vlastenci než většina lidí, co znám, přestože žijí od své vlasti tak daleko.
Tenhle článek jsem psala jako školní práci na univerzitě v Austrálii. Tématem měla být "komunita" a já jsem nemohla jinak, než psát o té svojí. Takže tady je, v angličtině 🙂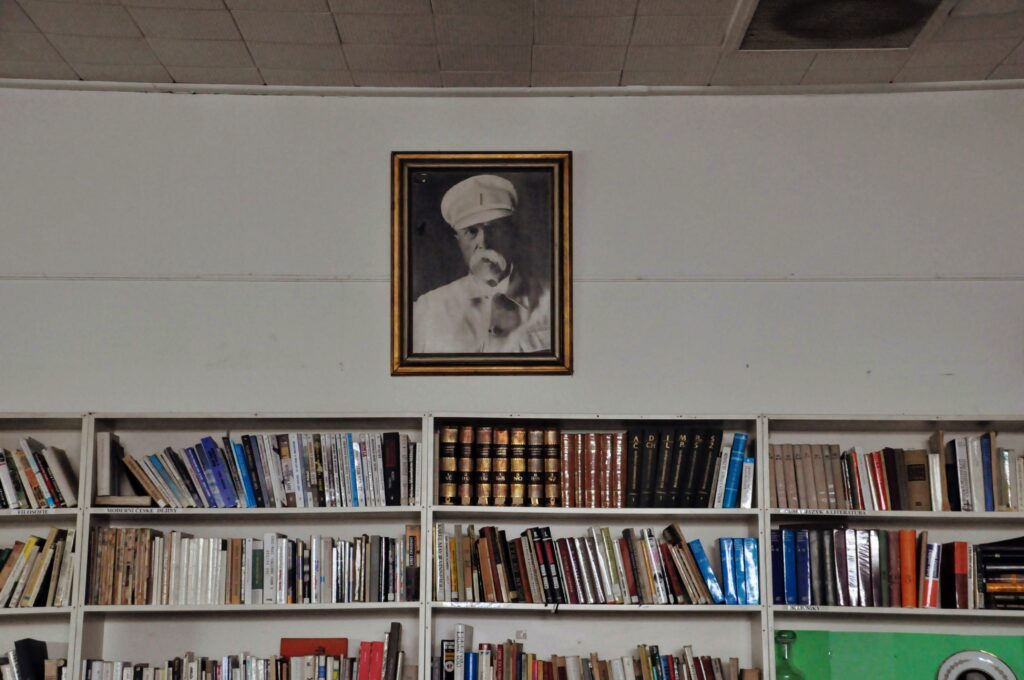 When the Italians want to have a good pizza, they head to Carlton. Whenever the Chinese get homesick, there is Chinatown. The Greeks have overtaken the precinct in Lonsdale Street, and the Vietnamese community created Little Saigon in Richmond. In North Melbourne, there is a building called Sokol – the house of Czech community. Its doors are locked, a few flyers advertising Tango classes or Salsa Cubana are hanging on the board.
The only Czech event that the calendar announces is a traditional Czech lunch once a month. A two-story building situated in a convenient location, with a newly renovated dance floor and a bar serving probably the cheapest beer in Melbourne has great potential. Nonetheless, it's glory now seems to have faded and the members, for whom it is a second family, are now doing everything to save it.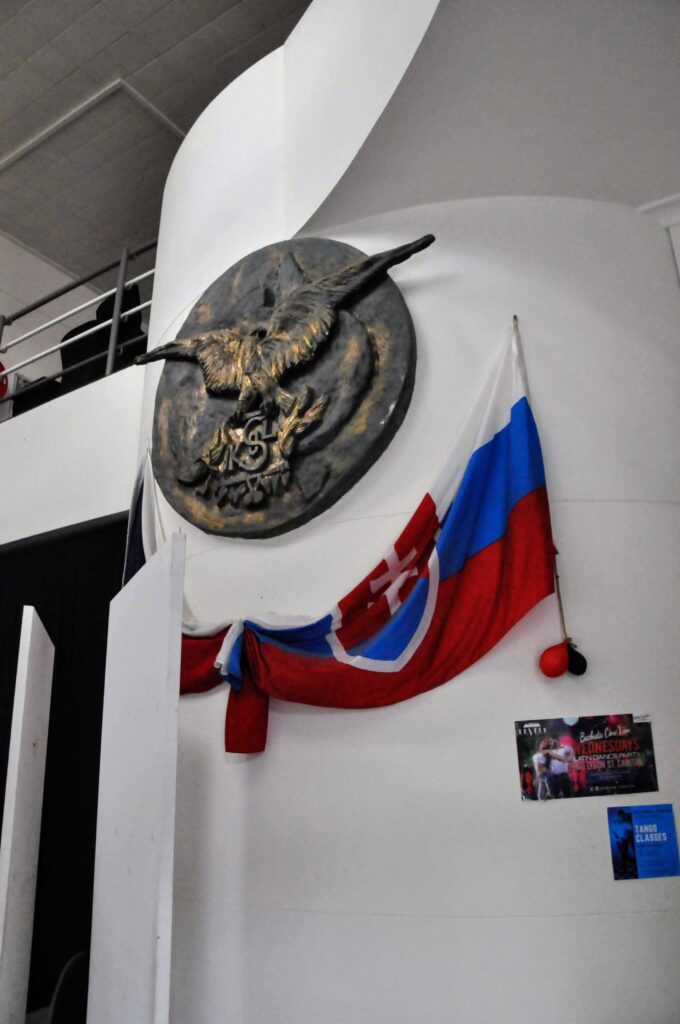 What's sport got to do with it?
The history of Sokol, originally a gymnastics organization, reaches back into the 1860s. This tradition was then brought to Australia and all around the world by Czechs who were forced to leave the country, mostly due to political reasons. They have built the place by donations, using their own hands and dedicating their free time to the renovations. Rather than a sports centre, it soon became a place for people to meet, speak their language and maintain their culture and traditions. 
However, the times have changed
Boris Kubes, Sokol's treasurer, nostalgically recalls the days when Sokol had 400 members. "Whenever there was an event, we had to send those who came too late home, because there was not enough space." Today Sokol has 150 remaining members, most of them being in their 60s or older. "Everything is different. I almost need to beg people to come, to fill a few chairs," frets Boris. The estimated number of Czechs living in Victoria is almost 3000, not including those with Czech heritage. For a nation with a population of 10,5 million, it is not too little. The Czechs are here, they simply seem to have no interest in engaging with the Czech community.
When Vera Zlaty became Sokol's vice president it looked like the Czech centre might have to close down. Soon they realized that to be able to support the centre financially, they need to offer it for hire. It started with Salsa Cubana once a month. Now all Mondays belong to Argentinians and their Tango and every second Saturday the dance floor is seized by the rhythm of Brazilian Bachata. "We can't rely only on the Czechs to keep it going. To survive, we had to become more multicultural. We need to be more open and be willing to share our culture with others," says Vera.
The Czechs are here, but they're not interested
The biggest Sokol community outside the Czech Republic is in the USA. Before the second world war, it had more than 100 000 members, and even if the community is still strong, nowadays the number is nearly one-tenth. It seems to be the young generation who is no longer interested in maintaining their traditions abroad. With the arrival of new possibilities to communicate with your family and friends back home, the need to belong to a community has been superseded.
"The whole point of Sokol was to go somewhere, where you could speak your language and talk about things that were happening at home. For many, it was the only place where they could speak Czech. Flights and telephone calls were extremely expensive, news from home was hard to get. The only way to communicate with your family was by letters. Now you have Facetime, Skype and so many ways that you can interact on an immediate basis with someone in the Czech Republic," Vera explains the reason why people don't see the value of the Czech club anymore, and many don't fully appreciate it.
There is no doubt that people moving to Melbourne these days are entirely different from those who came 40 years ago. The young generation often seeks new experience and wants to discover other cultures, not the one they know from home. Anna, 22 years old student, knows about Sokol in Melbourne but never thought of going there.
"I feel many benefits which I got thanks to living abroad. I can spend time with people from other countries, learn about their background, share opinions and practice the language," she confirms, but also adds that after living in Melbourne for more than a year, she sometimes feels that it would be nice to have a strong community, organize various events and share her culture more powerfully, not only as an individual.
Despite everything, the members of Sokol are not giving up on its future. Boris enthusiastically presents the renovation plans. They want to open a typical Czech tavern upstairs and offer three choices of traditional Czech meal every weekend. "The plan is that we want to attract people of other nationalities. 
We already have Latinos who come here regularly for dance classes and who fell in love with Czech beer, so it shouldn't be too difficult," says Boris, revealing that the Salsa group usually drinks three boxes of beer during the evening. He adds that customers are especially happy with the low price – 5 dollars for imported Czech beer makes it one of the cheapest in Melbourne.
Another thing that seems to be working is the Czech Sunday lunches. They are usually booked two weeks in advance. "When it comes to music events, it's hard to find something that everybody likes. The young ones don't want to listen to the oom-pah-pah, the old ones don't want to listen to disco, but the Sunday lunch seems to be the winner. Czechs like their food!" Vera explains why they believe the restaurant could bring in more people.
She hopes that Sokol will turn into a place where you can take your friends to try Czech beer and meal, remarking that there is not anywhere else that you can do that in Melbourne. "Everyone that comes here likes Czech hospitality. We try to make everybody welcome; you don't have to be Czech to come!" explains Vera. Despite being born in Australia, she is more patriotic than most of the Czechs. She says it is thanks to her Czech parents, who were very proud of where they came from and cherished their memories.
Raising the next generation
Parent's approach to the upbringing of children seems to be crucial in passing along the heritage and the language as well. Zuzana Vasitch has run the Czech school in Sokol since 2010. The group consists of 40 children who mostly come from families where one of the parents is Czech. Zuzana's generation didn't leave the Czech Republic because of political reasons, but often because they met a partner and followed them here.
The idea of starting the Czech school came thanks to her two daughters, who could understand Czech, but didn't speak any. To her, maintaining the community and traditions is essential. "Melbourne is a perfect place for family life. People are friendly, and thanks to its multiculturality, you never feel like a stranger here.
However, when I meet our group of Czech mums, we comprehend each other much more. You can feel that we have the same roots. Perhaps we wouldn't be friends if we met in the Czech Republic, but because we live here, we have so much in common," says Zuzana, for whom the Czech community in Melbourne is a second family.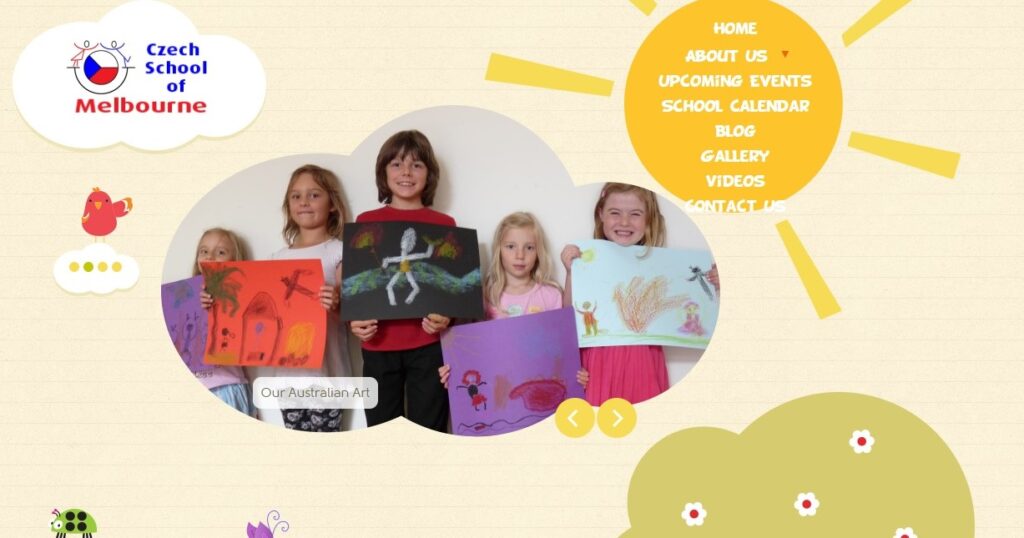 Keeping the tradition alive
The Czech school is hoping to raise a generation that will not forget their parent's heritage and will continue to run Sokol, keeping this tradition alive. "Czechs in Melbourne did very well for the small number of people we have here," thinks Vera, "we've got a lot of things to be proud of, and we should be trying to share that."
A special thanks to all those who dedicated their time and helped with this article!
Odvážná, věčně zvědavá cestovatelka s toulavou duší. Žila ve čtyřech zemích a poznala je do hloubky. Inspiruje ty, kteří hledají jedinečné zážitky a ukazuje jim, že když zpomalí, stihnou toho ve skutečnosti mnohem víc.